Chemical Substitution is a process for improving health, environment and profitability. When you substitute hazardous chemicals for safe Green World products, your workplace becomes safer for your employees while at the same time it lessens the impact on the environment.
Because both your customers and employees are concerned about sustainability, a chemical substitution makes your company to an even more attractive partner and employee. Our Green World products can substitute up to three traditional chemical products in some cases. This results in a simplified chemical management and lowers your costs.


A service for chemical substitution – for improved health, environment and profitability

• Do your customers require you to quickly solve their problems with the highest possible quality?

• Do your customers expect your company to lessen its environmental impact?

• Do your employees and colleagues expect the workplace to be safe?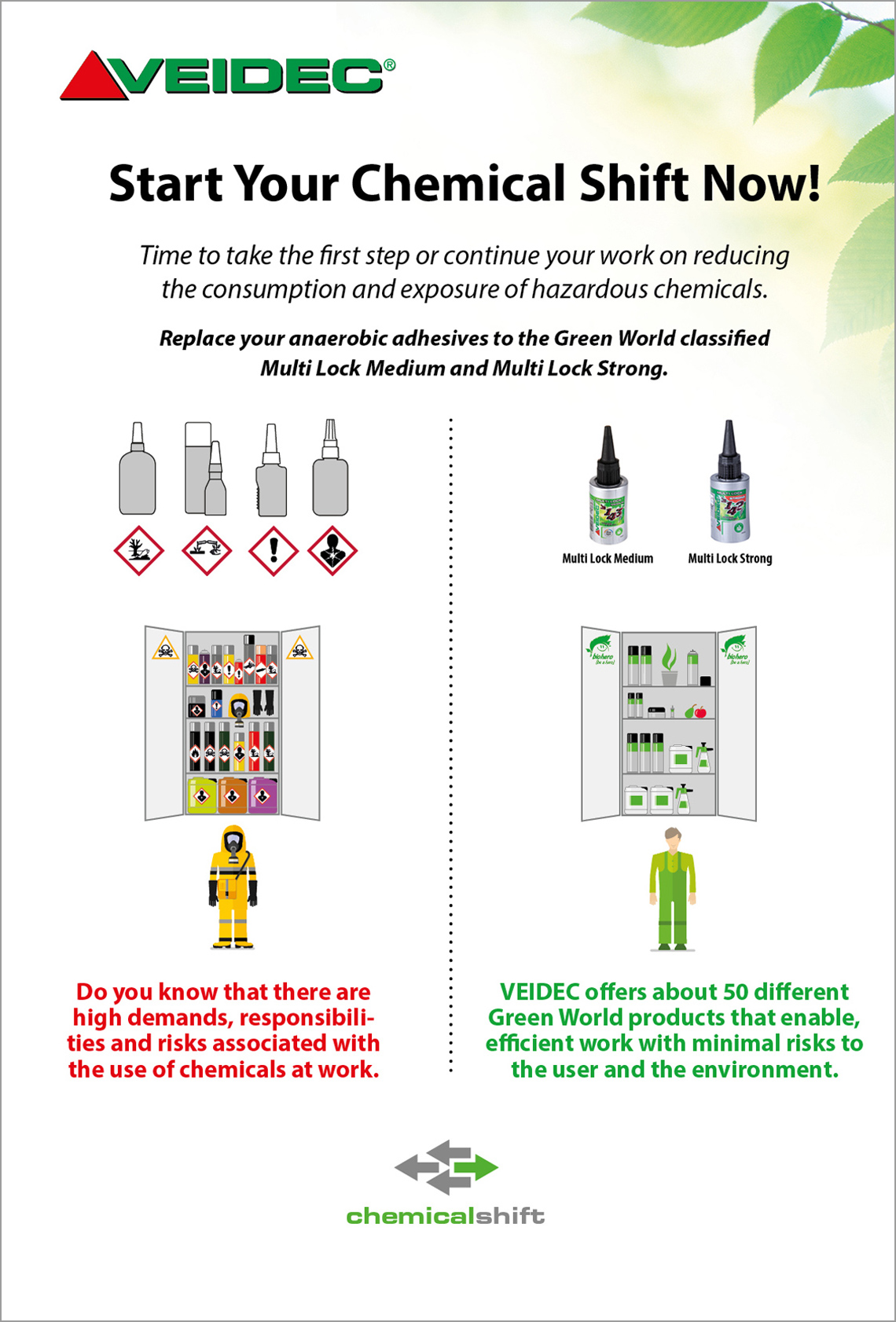 Get offers, news and tips