We develop our products continously to give you the best options for quality, economy and environment. We apply the same principles to all our products, regardless if they are Green World classified or not - we minimize the impact on Health and Environment as possible without compromising on the quality of the product - for your safety, economy and efficiency.
Disinfect here Display
Taking responsibility for others and oneself and disinfecting regularly is important.
Therefore, VEIDEC introduces a display with holder suitable for Alco Spray 500ml and Alco Gel 500ml with pump.
Ideal for placement at entrances and other common areas. Is easy to use and facilitates daily routines.
It is easy to assemble with the included tape and best results on cleaned and flat surfaces.
Provides a clear call to disinfect and take responsibility. Tar Off ECO
Asphalt stains on vehicles are difficult to remove.
VEIDEC is now launching a natural cleaner that is Green World classified, renewable and biodegradable.
Its a powerful and strong cleaner that also effectively dissolves residues from rubber, grease and oil. Suitable for severe degreasing and cleaning problems on vehicles and machines.
An excellent replacement for traditional solventbased cleaning products.
Daily Soft
VEIDEC now launches Daily Soft, a superb skin cream for daily use for dry hands and severely stressed skin.
Dry, cracked skin, eczema and allergies are by far the most common health risks at work.
This makes it easier for chemicals and bacteria to enter the body and can also become chronic and completely stop professional careers.
It also causes pain and increases the risk of infections. The need for care and recovery for hands and skin after work is great but is easy to miss.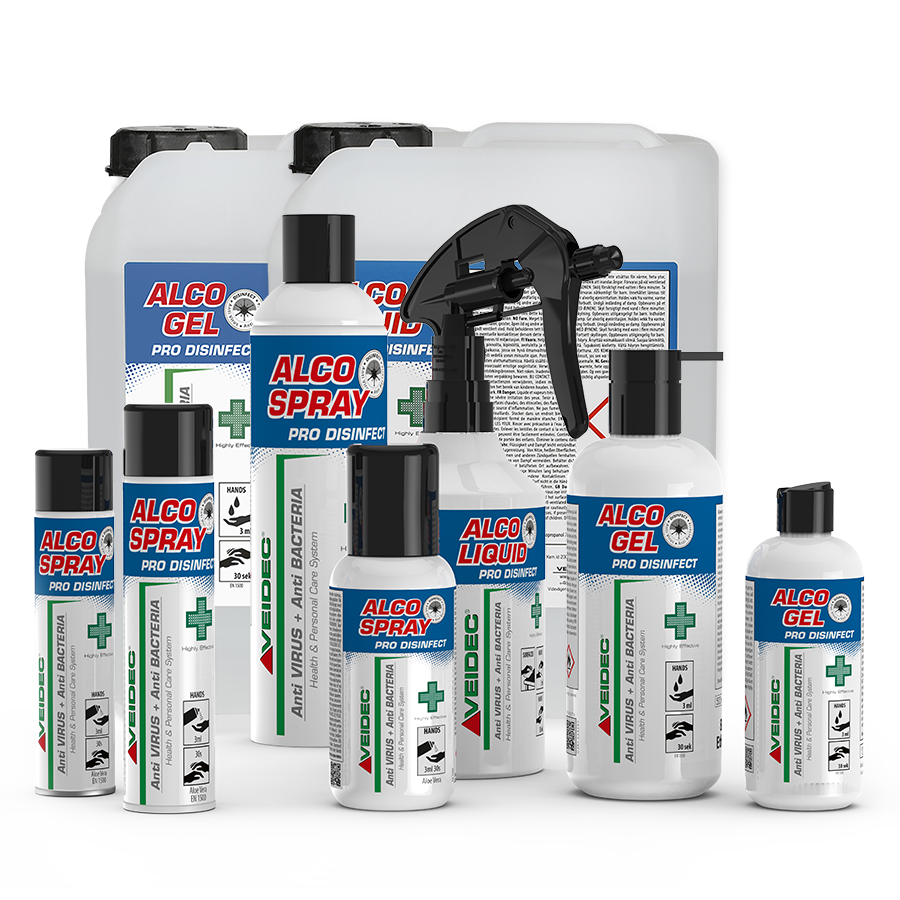 Several different products of hand disinfection
Alco Spray

Are you looking for disinfectants against bacteria and viruses?
VEIDEC is now launching a highly requested and effective disinfectant spray in aerosol packaging. The product is available in two different sizes, 75ml with softening Aloe Vera and in 500ml.
The two sizes provides a perfect combination as 75ml is developed primarily for hands and the larger 500ml for surface disinfection.
Packaging in aerosol is uncommon but has great advantages including much easier application to hands and surfaces and that the product itself is sterile.


Alco Gel 80%

Disinfectants against bacteria and viruses for hands.
VEIDEC is now launching a highly demanded disinfectant gel that effectively kills bacteria and many viruses. With additions of Aleo Vera, Vitamin B5 and Glycerin. This moisturizing and softening agent counteracts dry skin and makes it ideal for daily use.


Alco Liquid 80%

Chemical disinfectant and antiseptics for both surfaces and hands.
Avoid the spread of infection at work and in your home with Alco Liquid.
VEIDEC is now launching an effective disinfectant liquid in two sizes. 500ml bottle with trigger and 5L with tap for refill.
The sprayer trigger has adjustable nozzle and of a quality that makes it perfect for re-use together with the 5L conatiner.
Is tested and fulfill several EN tests.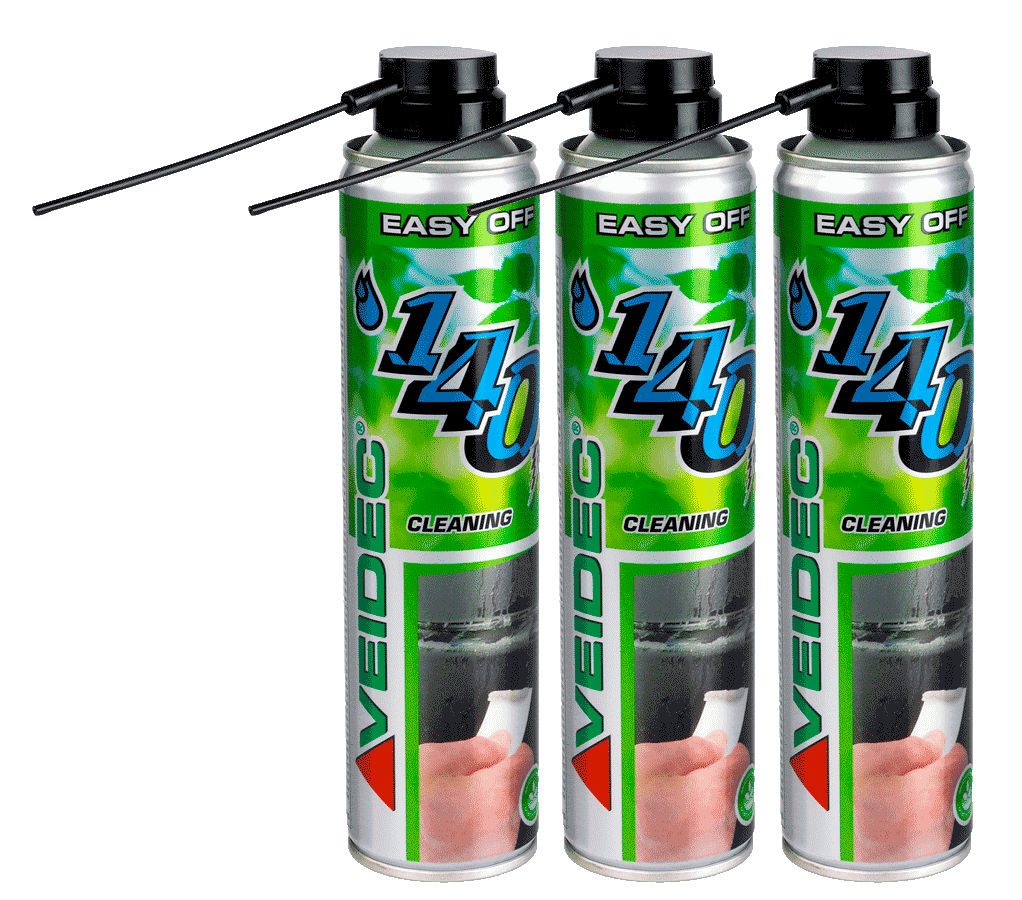 Easy Off
Are you working with Chemical shift to safer products with superb function? Then immediately switch to Easy Off! It dissolves and softens remnants of adhesives very effectively from hard surfaces. Tests have also shown that it removes odd substances such as resins from trees and residues of ice hockey puck from hockey rinks. Normal adhesive removers are usually bad for the user and the environment. Easy Off is made from renewable substances, is biodegradable and Green World-rated with very low Eco toxicity. About 80% is broken down within 28 days (OECD 301C). Perfect for replacing traditional solvents with hydrocarbons and other solvents.
Flex Lube
The much wanted Flex Lube has now been re-launched. The same appreciated foaming effect and adhesion on application remains. Is nothing different from the original? Practically not at all but small changes provides a updated product that is both Green World and NSF H1 rated. Well done!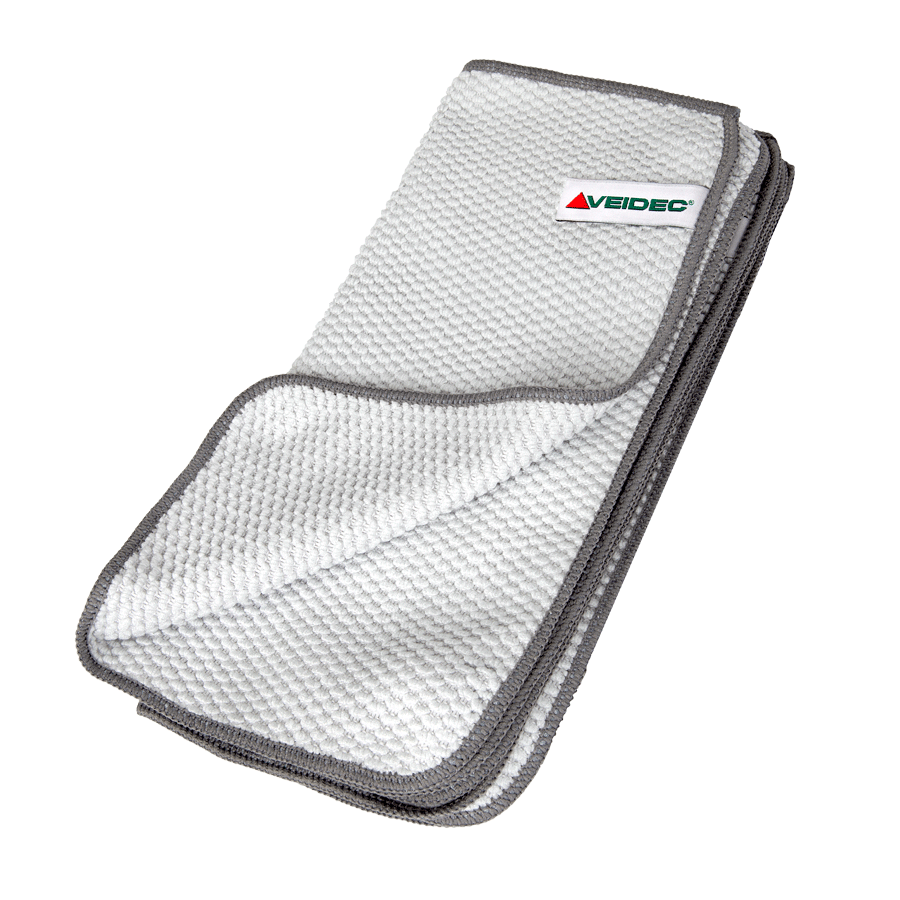 Micro Kitchen
Micro Kitchen is the ideal cloth for use in kitchen environments together with Super Foam Kitchen. It has excellent absorption properties and dries quickly to prevent bacterial growth and smell. Comes in the perfect size, 25x25cm, with reinforced edges. Very durable and long lasting.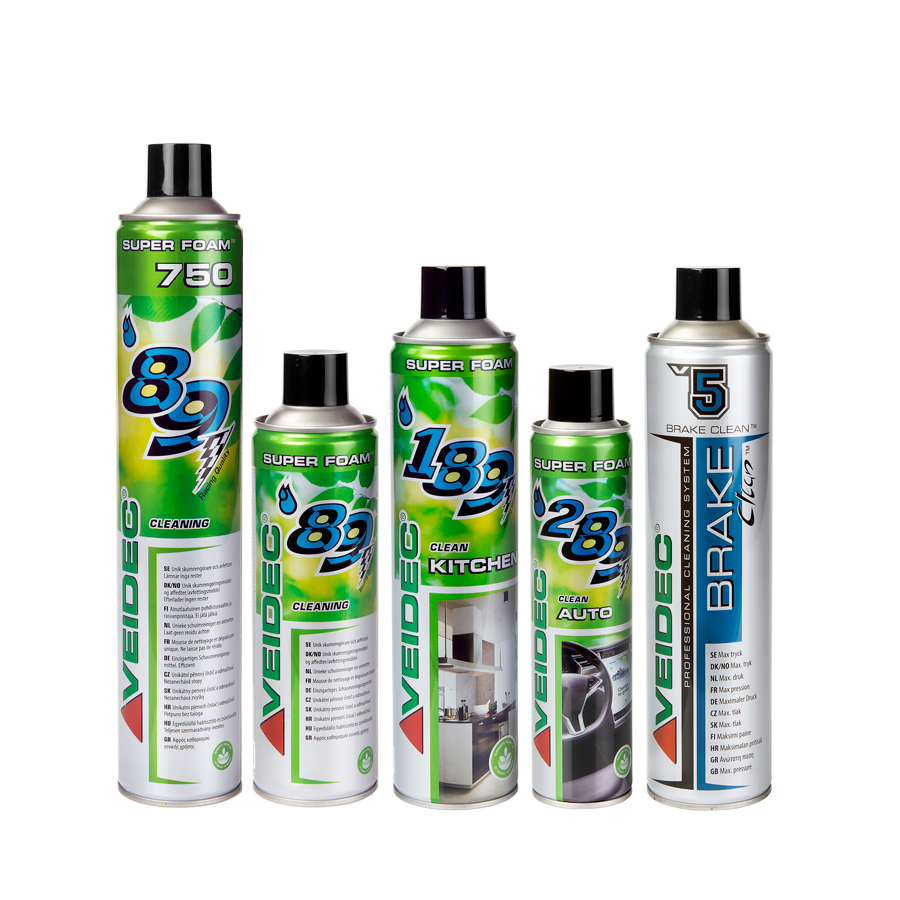 A Small Cap for Mankind a Big Step for Environment